Ryan, is an awesome golf performance trainer! I've been working with him for only five months and my lower body and core strength has increased significantly.
Those areas are key for stability and power in the golf swing. Not only have my strength increased, but flexibility as well. The initially movement screen identified specific weaknesses in my body. Each session has focused on mobility work and a strength training routine designed specifically for my needs. In a short time I have added 20yds to my drive and 10yds to all my irons.
He tailors a program to build up your weakness and increase your strength.
Are you ready to play your best through
effective, focused, and proven training?
Now offering in-person and online training. Contact me now to schedule your
complimentary golf specific movement evaluation.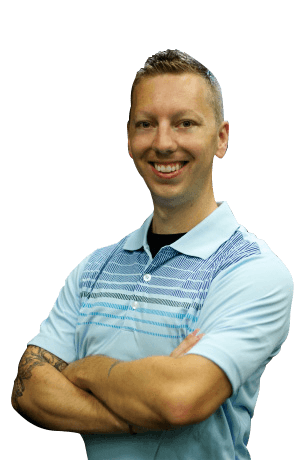 Ryan Blackburn is the owner of Orlando Golf Performance in Orlando, FL. He works with golfers on every major tour as well as college and amateur players. He holds multiple certifications in the field of functional movement and athletic performance.