Ryan has been my personal trainer for over two years now. I can honestly attest that I have realized significant benefits under Ryan's training regiments. First and foremost, Ryan addressed my primary complaint, which was lower back pain and weakness. Ryan customized a program that significantly enhanced my lower back strength, thus relieving discomfort that was chronic previously.
Secondly, I sought strength improvement of my legs. Again, Ryan customized a program that contributed significantly to my leg strength and stability.
Ryan is a consummate professional, is punctual and dedicated, and provides the motivation required to keep me on track in reaching each of the fitness goals we've established. I can whole-heartedly recommend Ryan's expertise to all.
Maria Mena, M.D.
Orlando, FL
Are you ready to play your best through
effective, focused, and proven training?
Now offering in-person and online training. Contact me now to schedule your
complimentary golf specific movement evaluation.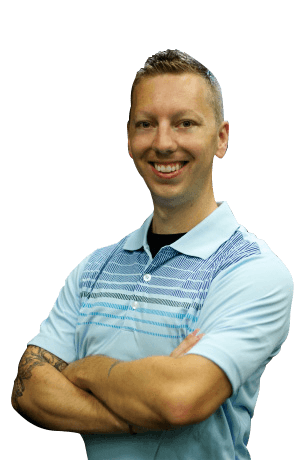 Ryan Blackburn is the owner of Orlando Golf Performance in Orlando, FL. He works with golfers on every major tour as well as college and amateur players. He holds multiple certifications in the field of functional movement and athletic performance.